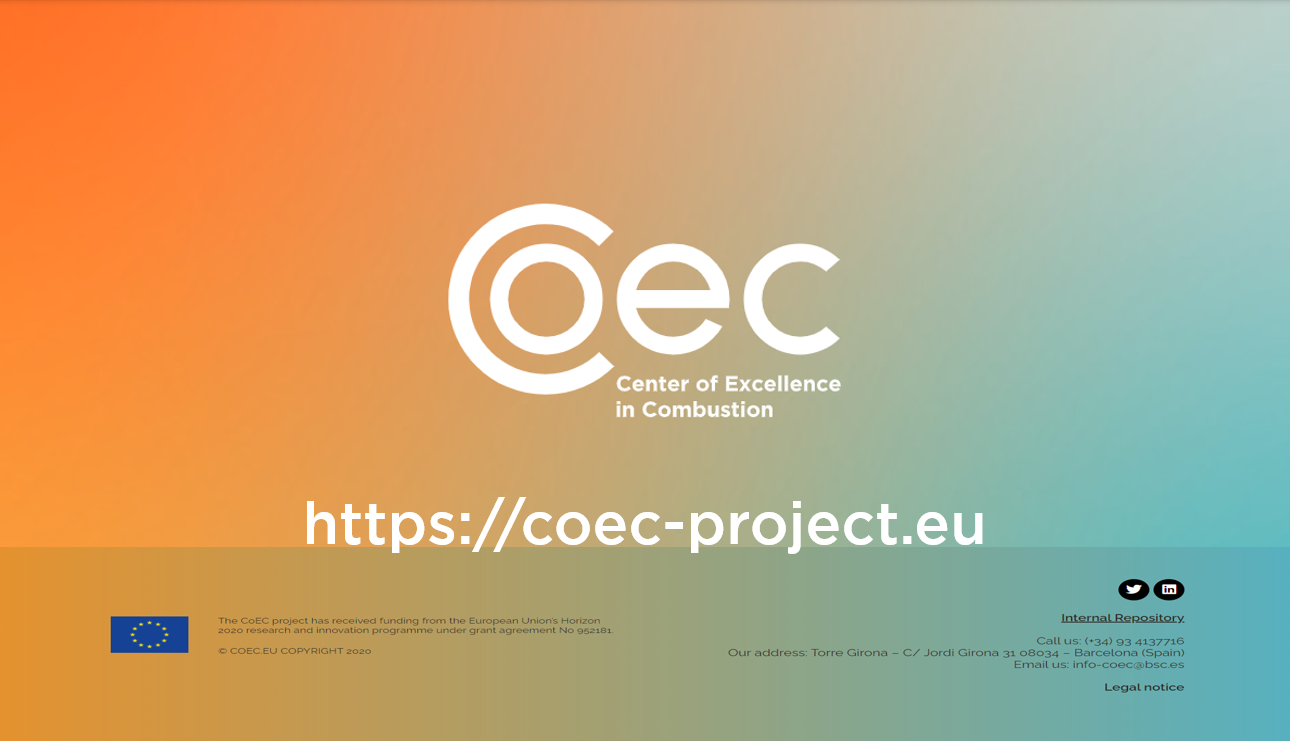 South-East Europe Combustion Spring School 2022
March 22-23, 2022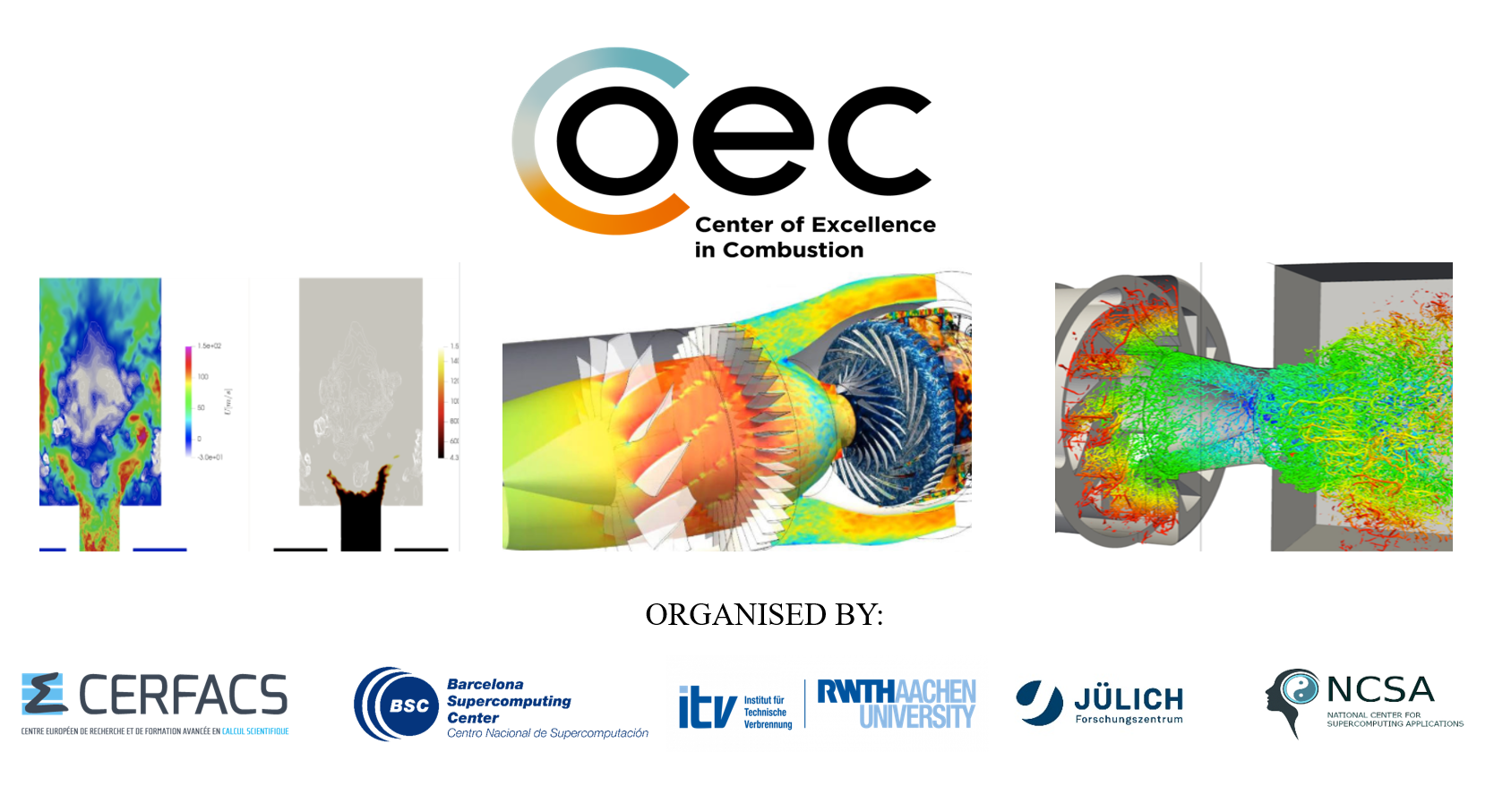 Venue: Online via Zoom
Description: South-East Europe Combustion Spring School 2022 intends to give a high view of fundamental aspects and current challenges in combustion, as well as to introduce the use of Machine Learning (ML) and High-Performance Computing (HPC) to approach Exa-scale simulations of turbulent reacting flows. In this course, different methodologies to enhance the computational performance of high-fidelity combustion simulations will be introduced. The methods cover from node to system-level performance optimisations and algorithms for combustion simulations. This is the first training course in a series of two CoEC seasonal schools that will take place in 2022. This introductory school to combustion will allow participants to acquire new knowledge and strengthen their understanding in a range of topics including laminar flames, turbulent combustion, ML and HPC methodologies in combustion and interactive supercomputing for in-situ analysis. In the following up CoEC School for 2022, we will build on the ground of the first school by extending the scope and topics covered and by including a number of hands-on exercises.
The CoEC Spring School 2022 is a joint effort by NCSA Bulgaria, CERFACS (France), BSC (Spain), Institute of Combustion Technology (ITV) - RWTH Aachen University (Germany) and Juelich Supercomputing Centre (Germany).
What you will learn
Basics of laminar combustion including equations, combustion chemistry, flame regimes and structures;

Understanding of phenomenology of turbulence and turbulent combustion;

Presentation of turbulent combustion models for the simulation of combustion chambers;

Introduction to Center of Excellence in Combustion (CoEC): Applying exascale computing technologies to promote and develop advanced simulation software;

Introduction to ML algorithms and to combustion models that will benefit from ML;

Presentation of modelling of chemical mechanisms through the artificial neural network;

Presentation of modelling turbulence and scalar fluxes in numerical simulations through a convolutional neural network and super-resolution generative adversarial network.
Target audience: Under-graduate and graduate students, PhD students, junior researchers (academy and industry) with some knowledge in Computational Fluid Dynamics (CFD).
Selection process: There is a threshold number of participants (no more than 90 registrations), timely registration is essential. We will stick to the following criteria:  
80% for attendees from institutions (universities, research centers, and companies) based in the EU or Associated Countries to the Horizon 2020 Programme and 20% for others.

If the threshold is exceeded, we will prioritise attendees from South-East Europe, Israel, and Ukraine as well as participants that come from EU13 countries.
Programme: Please click here 
Cost: There is no registration fee. The CoEC School is free of charge.
Registration: Please click here  
Registration deadline: March 16, 2022.
For any further information, please feel free to contact us:  g.prangov@ncsa.bg
CoEC celebrates 11th February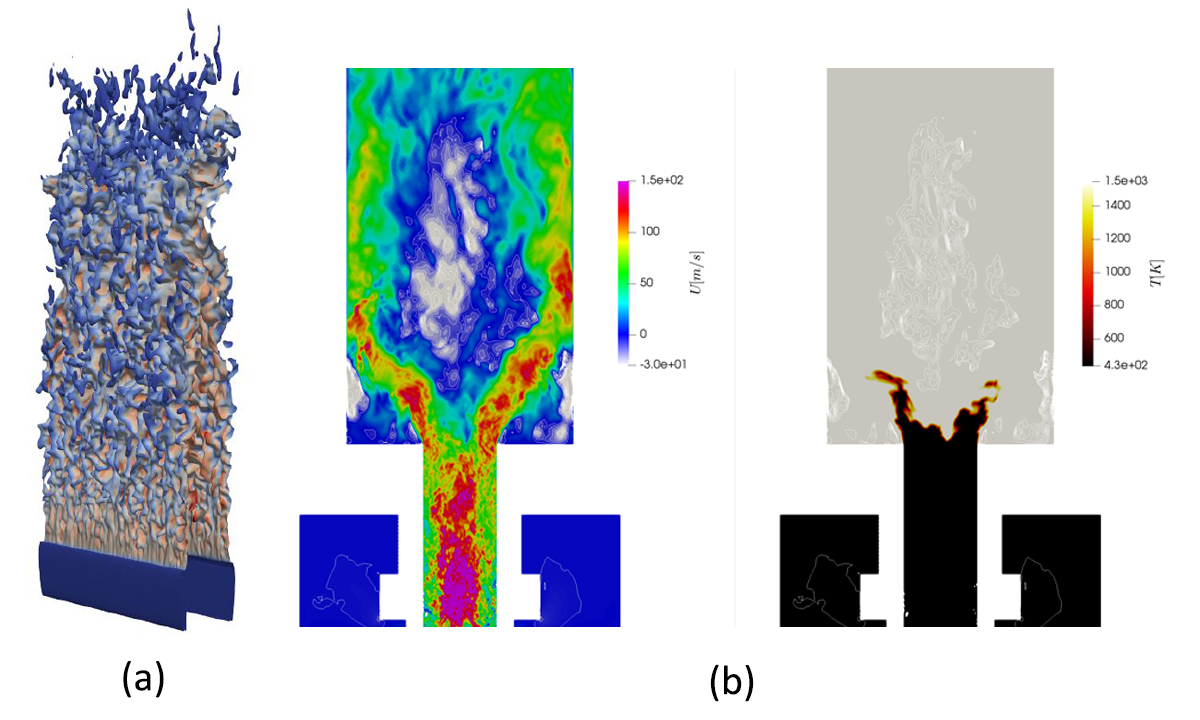 3rd HPC Spanish Combustion Workshop (HPCCOMB2021)
CoEC proudly co-organises the 3rd HPC Spanish Combustion Workshop (HPCCOMB2021) which will be held on 2 July 2021 at 9:00-18:00.
Online
About HPCCOMB2021
The use of numerical simulations in the context of High-Performance Computing (HPC) as a tool for design and understanding modern combustion systems is becoming increasingly important in the last decade as more computing power is currently available. However, the modelling of combustion systems is very demanding in terms of physical models and algorithms, since it not only requires the modelling of combustion and turbulence, but also their interactions with additional phenomena such as atomization, vaporization, mixing and stirring. The interaction of the flame with the surroundings is also of crucial importance with influence on different aspects such as near wall behaviour, heat losses or fluid/structure interactions. Furthermore, combustion process usually involves large number of reacting species and radicals depending on the fuels leading to multiscale and multiphysics problems with large disparity of time and length scales. The enhancement of numerical methods and physical models over the last years has contributed to an improvement of the prediction capabilities, although many challenges are still to be faced such as flashback, thermoacoustic instabilities, partially premixing, stratified flows, among others. All aspects of combustion simulations inherently need large number of computing resources and this community is well known to be an important player in HPC-related activities worldwide.
6th ECCOMAS Young Investigators Conference (YIC2021)
Online
Daniel Mira, CoEC coordinator and BSC senior researcher, presents "Assessment of chemical source term splitting strategies for finite rate combustion" at the 6th ECCOMAS Young Investigators Conference (YIC2021) on 7-9 July 2021 at Universitat Politècnica de València, Spain.
39th International Symposium on Combustion
24-29 July 2022, Vancouver, Canada
CoEC project coordinator Daniel Mira (BSC) presents a topical review on numerical methods and HPC at the 39th International Symposium on Combustion, which takes place in Vancouver, Canada on 24-29 July 2022.
The 39th International Symposium on Combustion is a  biennial symposium that provides a scientific venue for sharing ideas and experiences on the development and applications of combustion science.
Learn more: https://www.combustioninstitute.org/news/invited-speakers-announced-for-39th-symposium/